10 Highest Margin Products of 2022
In recent years, eCommerce has become an essential part of the retail business. Since the COVID-19 outbreak, eCommerce trends have significantly changed, much like those in many other sectors.
Online retail has increased the ability to shop nationally and globally with ease. People are no longer limited to what is sold by local businesses and are more than willing to take full advantage of everything just a click away. An estimated 267 million people in the United States (79% of the population) have shopped online in 2021, spending between $850 billion and $930 billion. By 2022, online sales in the U.S. will exceed $1 trillion.
Shopify reported that online buying and selling is now simpler than ever, thanks to technological developments and the expansion of various marketplaces. Between 2021 and 2025, the e-commerce sector will expand by over $11 trillion. The global trend toward digitization accelerated as businesses went online during the COVID-19 outbreak. The rise of eCommerce continues to increase even as regions start to reopen. In 2022, we expect $5 trillion in global e-commerce sales and $6 trillion by 2024.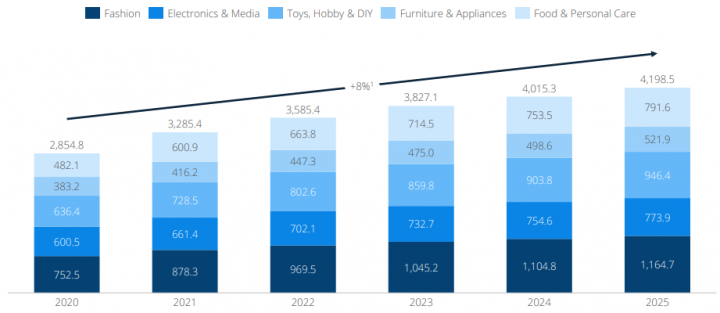 E-commerce in a post-pandemic world
The devastation caused by Covid-19 has affected many traditional businesses and forced them to change business models or shut down. Despite this, eCommerce has significantly benefited from these adjustments. Due to necessity, consumers are now spending more money online than in brick-and-mortar stores. Products like groceries, household items, clothing, etc., are all directly ordered online by consumers.
Retail has never been more profitable than at the beginning of 2022. During the pandemic, people were forced to make online purchases due to lockdowns, resulting in an unprecedented demand for eCommerce. Individuals who made this adjustment say they will keep purchasing online. E-commerce is now estimated to be worth $4.2 trillion.With the new normal, particularly in eCommerce and retail, the future for the retail chain is still strong, notwithstanding the COVID-19 and its variants in 2021. The latest retail trends also include artificial intelligence and data to manage brand success and develop personalized customer experiences.
According to data from the Benchmark Report 2022, Over 1,000 US consumers reported why they shop online. The top reasons stated by respondents for making an online purchase in 2021 are as follows: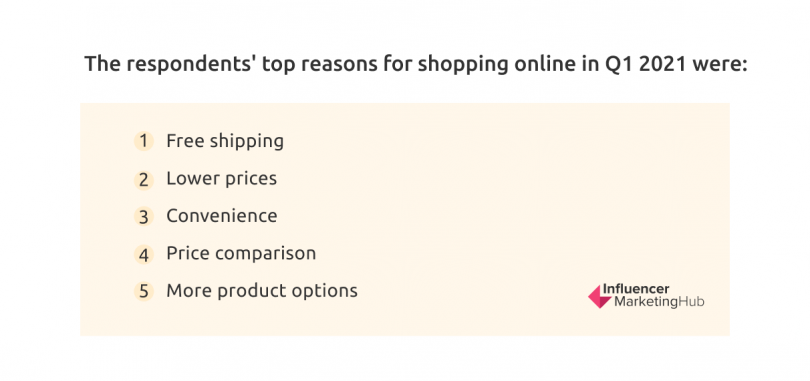 The results of the Kantar survey are somewhat different. They identified these as the main reasons behind internet purchases: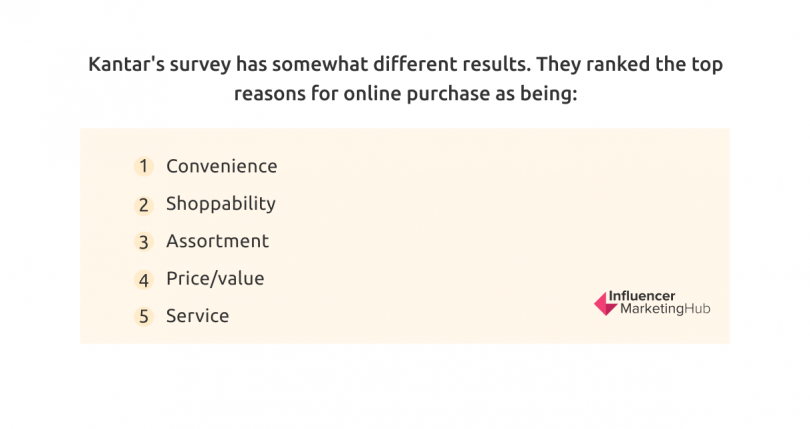 As online retail grows, being competitive and standing out as a retailer becomes essential. Repricing products and keeping track of eCommerce competitors takes time and effort. PriceMole automatically reprices your products using clever, programmable price techniques while keeping an eye on competitive prices and stock levels. With competitor price tracking apps like PriceMole, businesses can now apply dynamic pricing to determine the best price based on consumer behavior, seasonal trends, and rival activity. Abandoning set prices and opts to represent market activity through variable and flexible pricing.
To increase your profit margins when selling products online, here are the 10 highest margin products of 2022
.
HIGHEST MARGIN PRODUCTS OF 2022 by Category
10. Car Accessories and Parts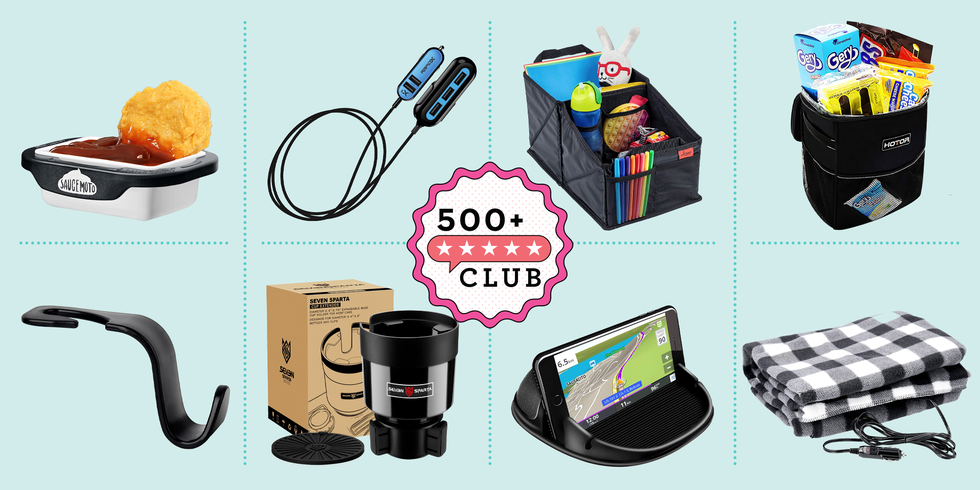 Q3 reports released across the parts industry show an increase of 21.5% in OEM parts sales, with the average dealers making an additional $375K in online parts sales. The online auto parts market is booming, and companies across the board are seeing growth, including companies that sell aftermarket and performance parts. Just look at the increase in these online parts retailers have seen:
Carparts.com has seen a 21% increase in sales
O'Reilly Automotive has seen a 16.9% increase in sales
Genuine Parts Company has seen a 10.3% increase in sales
Online auto parts and accessories sales are expected to grow to $19.8 billion by 2022 and $21.4 billion by 2023. Amazon has been a critical driver of this growth, selling $8.3 billion in auto parts sales last year (not including third-party sales).According to Statistica, The worldwide automotive accessories market will continue to grow and is anticipated to reach $522 billion worldwide by 2022.
Regardless of the car, add ons like seats and accessories make up a significant portion of the automotive style. Additionally, car seats and accessories make a vehicle look roomier to retain a customer's interest.
Lack of car supply from chip shortage
General Motors Corp. executives on July 1 said lasting supply chain problems will ding its second-quarter sales because it is sitting on about 95,000 vehicles that still need parts, primarily semiconductors. G.M. said most unfinished vehicles were built in June in a filing with the U.S. Securities and Exchange Commission. Not being able to ship means no sales — down about 15% from the prior-year period at roughly 582,000. Despite that, the G.M. team said it expects the excess inventory to be sold by year-end and reiterated its full-year forecasts for profits (between $9.6 billion and $11.2 billion) and free cash flow ($7 billion to $9 billion).
Although GM CEO Mary Barra has shown optimism in recent months that the chip shortage will ease significantly in the second half of 2022, this optimism seems to be blind. Across the market, other major manufacturers are showing identical strain and difficulty awaiting needed auto parts for completion and sales, with no resolution in sight.
Top Car Accessories:Car Trash Can with Lid, Car Seat Gap Filler, Car Charger
Top Car Parts: Wheels, Side Mirror, Tail Lights
Top Auto Parts Brands: Robert Bosch, Denso Corp.,Magna Int.
Top Shopify Stores:Titan Motorsports, Lord's Town Motors, Car Supplies Warehouse
Read more at GoodHouseKeeping
9. Pet Accessories
The coronavirus pandemic put significant stress on the pet care industry. Investors are unsure whether the rise in pet care spending will change or stay the same as the COVID-19 problem expands because the pandemic's immediate effects have been unclear. Despite inevitable disruptions brought on by COVID-19 lockdown measures worldwide, the industry's long-term growth potential is unaffected. Additionally, people confined to their homes are adopting more pets, contributing to the present boom in pet ownership, especially in North America.
Based on research by Commonthreadco.com, the market for pet care increased from $245 billion in 2021 to $261 billion in 2022 on a global scale. By 2027, the amount will have increased by a projected 6.1 % compound annual growth rate (CAGR), reaching $350 billion.
The pet market surpassed $100 billion in sales for the first time, according to APPA's 2020 State of the Industry Report. APPA forecasted sustained high sales in 2021, forecasting that growth would reach 6%, pushing total industry sales to $109.6 billion by year's end. According to APPA National Pet Owners Survey, the number of households with pets in the United States has increased from 67% in the 2019-2020 Survey to 70% in the 2021–2022. Millennials are the most significant cohort of pet owners, reaching 32%, closely followed by Boomers at 27% and Gen X at 24%. In the United States, dogs continue to be the most common type of pet, with 54 percent of households owning them (compared to 35 percent of cats). This translates to an estimated 69 million dog-owning households and 45.3 million cat-owning households. The thriving pet sector seems apparent; however, considerable changes are expected in the coming decade.
Demand for Pets during the Pandemic
As the pandemic began, pet adoption rates significantly increased. There is, however, another side to that tale. Even though many people who adopted dogs during the early months of the outbreak gave their animals loving, long-term homes, there were occasional reports of some of these animals being returned or abandoned by 2021. Millions of Americans who have welcomed pets into their homes since March 2020 are facing changes to their household budgets as they try to predict what the future holds, in this post-pandemic world, according to The Washington Post.
According to NewsNation, a 2021 study from Shelter Animals Count, which maintains a national database of shelter statistics, found that intake levels at U.S. shelters increased by 0.56 percent between 2020 and 2021.
Fasseas of PAWS stated that The current crisis is less about people giving up their pandemic pets and more about existing pet owners who gave up their animals after experiencing life changes caused by the pandemic. Fasseas also stated that many municipal shelters had been forced to reduce their operations since the pandemic hit and that some were temporarily refusing to accept owner-relinquished animals.
Top Products:Donut Dog Bed, Dog Vitamins, Cat Treats
Top retail stores: PetSmart, PetCo
Top Shopify stores: westandwillow.com, pawhuggies.com, headsupfortails.com
Read more at SellBerry
8. Beauty and Self-care Products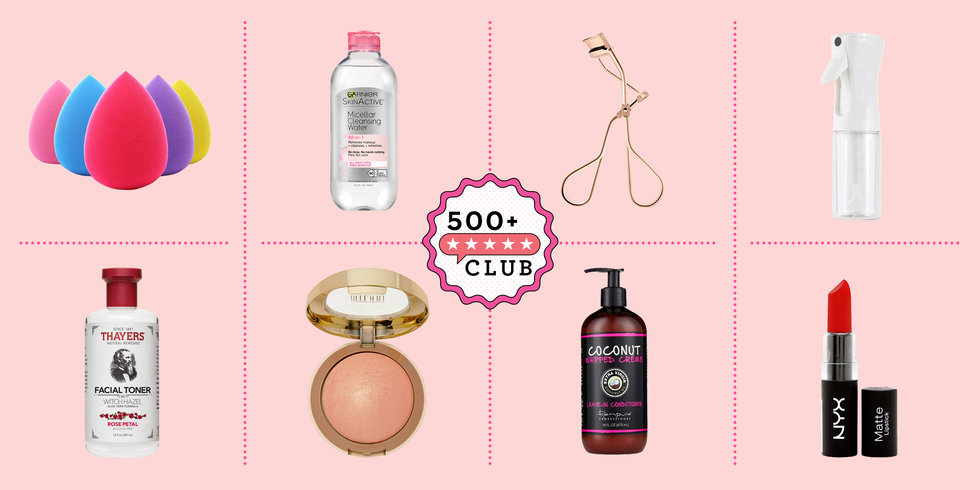 According to Alliedmarketresearch, the beauty industry is more diverse and fragmented than ever before, with a large variety of brands. Almost every household purchases both mass-market and high-end lines. The beauty industry encompasses cosmetics, skincare, haircare, and fragrances. With a predicted CAGR of 5.3 percent from 2021 to 2027, the global market for cosmetics is valued at $380.2 billion in 2019, with growth to $463.5 billion by 2027.
The biggest sales category belongs to skin and sun care products. Skin care products are an essential part of people's everyday routines. The skin care product market is driven by an increase in consciousness and beauty awareness.
According to Commonthread reporting, an annual growth rate of 4.75 percent worldwide is anticipated to approach $716B by 2025, up from $483B in 2020 to $511B in 2021.
Top Products:Mascara, Pimple Patch, Eyebrow Razor, facemasks
Top Brands: L'Oréal, Unilever, Procter & Gamble Co. , The Estee Lauder Companies, Shiseido Company
Top Shopify stores: colourpop.com, skinnydiplondon.com, sokoglam.com, luxskin.co
Read more at GoodHouseKeeping
7. Jewelry
For many successful eCommerce store owners, jewelry is a critical dropshipping niche. Products are compact; thus, large packaging is unnecessary, significantly lowering delivery expenses and increasing profit margins simultaneously. There are numerous subcategories, including earrings, necklaces, watches, bracelets, brooches, and more.
Statistica reports that the jewelry market was estimated to be worth 22 billion dollars in 2020. By 2026, the jewelry market is anticipated to grow from its current value of 29 billion to around 51 billion dollars.
Top Products:Earrings, Necklaces, Charm Bracelets
Top Brands: Pandora, Brilliant Earth, Jomashop
Top Shopify stores: qalo.com, shopshashi.com, metalmarvels.com
Read more at CED Commerce
6. Fitness Equipment and Workout Clothes
Fitness enthusiasts visit the gym daily to stay in shape and focus on mental and physical health. After growth in the fitness category plumeted in 2020 - it is making a strong comeback! With a compound annual growth rate (CAGR) of 41.84 percent, the global online/virtual fitness market is increasing from $11.39 billion in 2021 to $16.15 billion in 2022. COVID-19 resulted in restrictive containment measures, including social distancing, work from home, suspending physical activities, and gathering in groups in confined spaces which is largely attributed to the growth of the fitness industry. At a CAGR of 49.12%, the market is anticipated to reach $79.87 billion in 2026. - ReportLinker
As for workout clothes, FMI stated that the workout clothing market gained more power while the COVID-19 affected practically all industries, according to the data. The market for fitness apparel expanded historically between 2017 and 2021 at a CAGR of 5.2%. Numerous potential and growth drivers are influencing the market for workout clothing, which is forecast to register a CAGR of 6.2% between 2022 and 2032.
Sportswear's particular characteristics, such as breathability, quick drying, static resistance, heat resistance, and chemical resistance, increase consumer acceptance, spurring industry expansion and trends in workout apparel adoption. The same is anticipated to have a positive effect on expectations and trends for the fitness apparel industry.. The fashion industry serves as the backdrop for this positive change in the growth momentum.
Top Products:Waist Trainer, Yoga Pants/Shorts, Dumbbell Weights
Top Brands: Brunswick Corp., Chattanooga Group, Icon Health and Fitness,Inc., Lululemon, Nike
Top Shopify stores: Gymshark.com, Crossrope.com, Bestinvariety.com, Twentyfiveforty.com
Read more at Verbal Gold
5. Home Appliances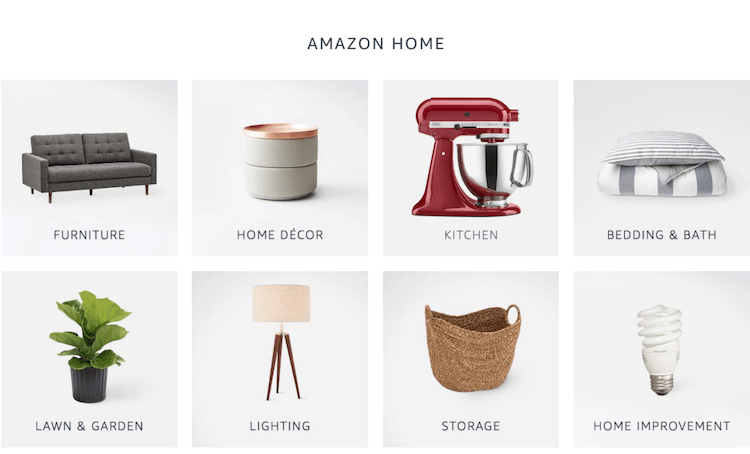 "Home appliances" refers to various electrical equipment used in the home or for performing household tasks like cooking, cleaning, or preserving food. The major domestic or household equipment are refrigerators, air conditioners, dishwashers, dryers, freezers, stoves, water heaters, and washing machines. According to Verbal Gold Data Bridge Market Research, In the forecasted period of 2021 to 2028, the market for household appliances is anticipated to increase at a growth rate of 4.30 %. The report on the household appliances market examines the expansion occurring due to customers' growing awareness of aesthetics, both among men and women.
Intelligent appliances are one of the results of technological improvement, which will drive market expansion throughout the upcoming years. Smart devices are more energy-efficient and offer cutting-edge functionality. Consumers are encouraged to upgrade their existing appliances to more innovative models due to the rise in disposable income, excellent living standards, and desire for comfort. Consumers frequently buy home appliances because they provide convenience, reduce effort, and save time. Over the next few years, market demand will increase, fueled by product innovation, development, product differentiation, and the integration of several value-added features.
Top Products: Ice Maker, washing machine, portable refrigerator
Top Brands: Samsung Appliance, LG, Whirlpool
Top Shopify stores: millimeemporium.com, giftpockets.com, usebly.com
Read more at Jungle Scout
4. Baby Products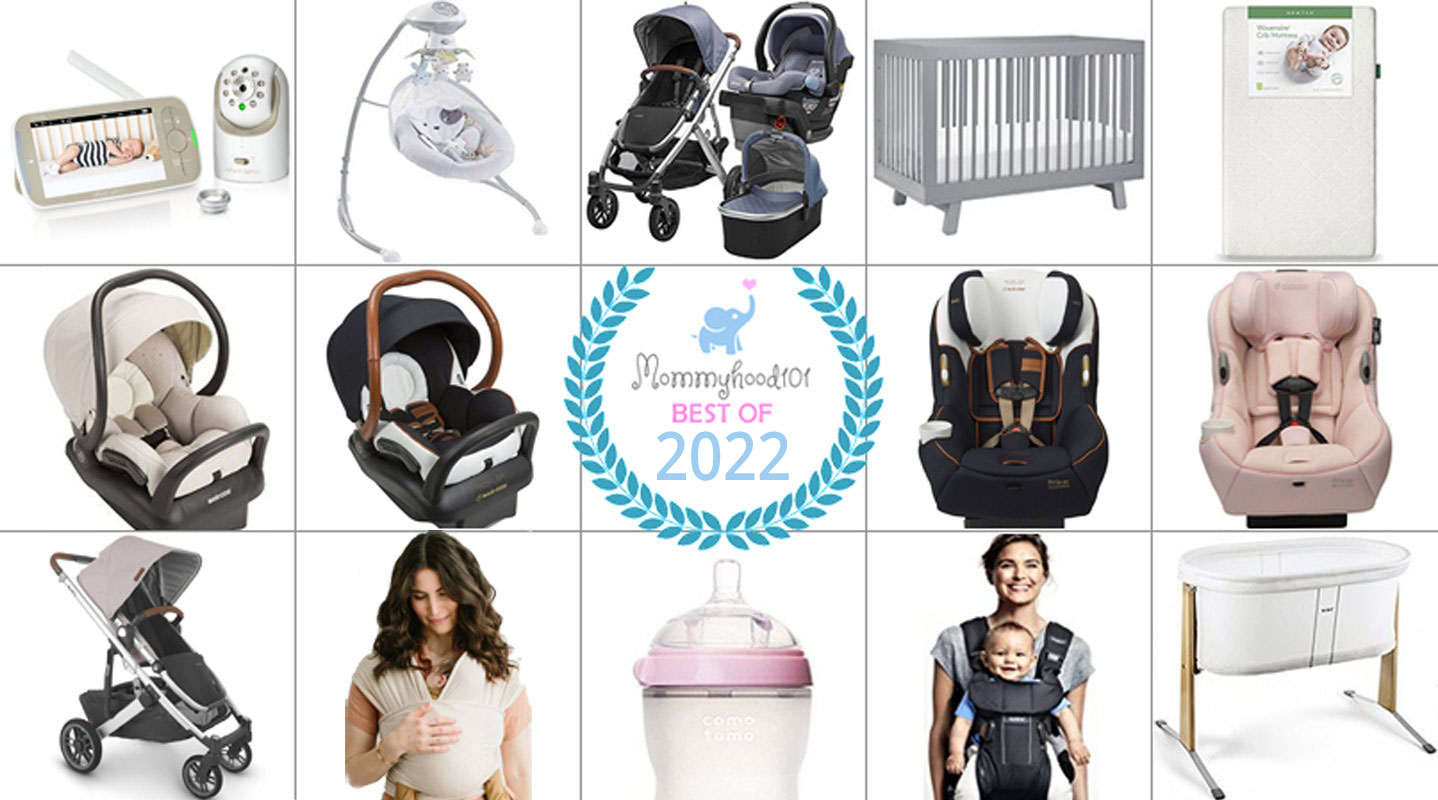 Babies' sensitive skin is why specialized baby care items like skin care, hair care, and hygiene are a huge market. Throughout the baby's development, beverages and food that contain vital nutrients to support growth and offer sustenance are needed. According to MordorIntelligence, from 2022 - 2027, the market for baby care products is anticipated to grow at a CAGR of 5.2 percent.
In a report analysis of Zion Market Research, the market for baby care products was over USD 19.2 billion in 2021. It could increase to USD 26.8 billion by 2028, with a projected CAGR of roughly 4.8 percent throughout the forecast period. The report examines the market drivers, restraints, and challenges for baby care products and how they will affect demand over the projection period.
Both research teams anticipate growth in the baby product category, although exact predictions vary.
Lower Birth Rates
Since 2016, U.S. fertility and birth rates have been declining and have hit record lows since 2008.
In the baby products industry, all eyes are on birthrate trends: Makers of formula and diapers are anticipating tough times ahead due to predictions that the pandemic will lead to a baby bust. The Brookings Institute reports that the baby bust related to Covid-19 could mean 300,000 - 500,000 fewer children arriving next year. The estimation is based on historical trends during challenging economic times like the Great Recession, when births dropped by 9%, Time reports.
Some manufacturers focus on higher-end products like organic baby food as parents with fewer children will have more to spend. Others are pivoting to products for different generations; for example,
The New York Times recently said, "The strain of longer lives and low fertility, leading to fewer workers and more retirees, threatens to upend how societies are organized — around the notion that a surplus of young people will drive economies and help pay for the old. It may also require a reconceptualization of family and nation."
Top Products: Baby diaper, Baby carrier, Stroller
Top Brands: Gerber, Philips Avent, Fisher-Price
Top Shopify stores: millimeemporium.com, duduwholesale.com, petelio.com
Read more at Mommyhood 101
3. Phone Accessories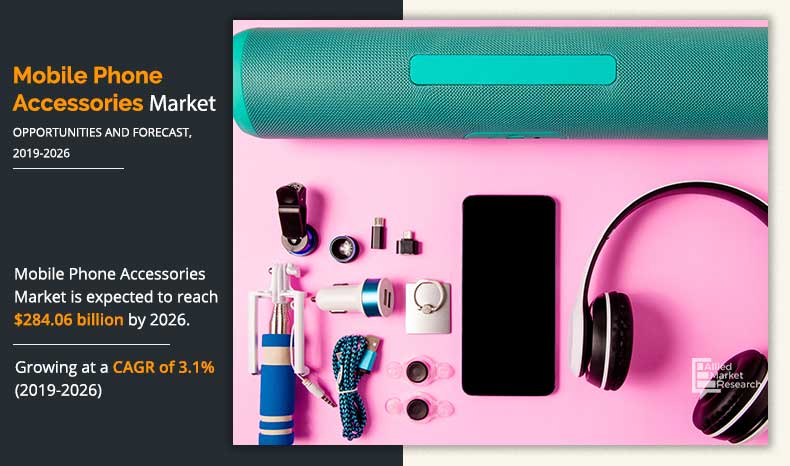 According to Statistica, the mobile phone is among the most popular devices in use today. In 2027, there will likely be 7,690 billion smartphone users worldwide. Complementary goods like phone straps, power banks, and wireless chargers have consequently become popular items. In 2020, the market for smartphone accessories was valued at $254.5 billion, and by 2030, predictions indicate $413.2 billion. Therefore, opening an online business for phone accessories seems profitable and secure for the future.
Smartphones are convenient, and many accessories enhance functionality and usability. Items to sell include armbands to hold your phone during physical activity, wireless charging pads suitable during travel, and waterproof bags to keep your smartphone safe while you're on the water.
Top Products: Bluetooth earphones, airtags, speakers
Top Brands: Apple, Xiaomi, Samsung
Top Shopify stores: teeboat.com, rhinoshield.io, mirascreen.com
Read more at Allied Market Research
2. Gadgets and Electronics (Accessories)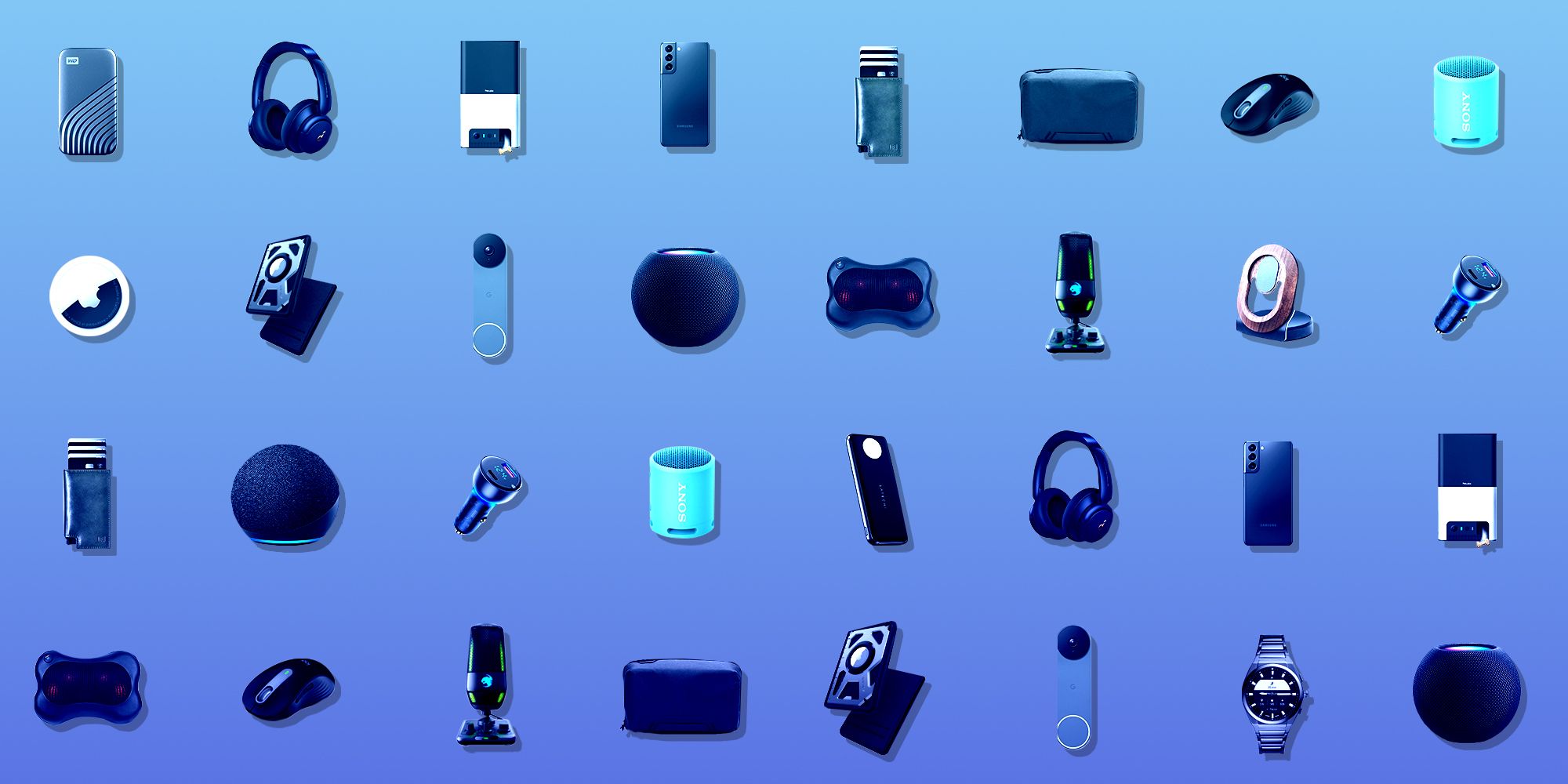 Electronics is one of the most popular and frequently searched product categories online globally. Electronics make up a large portion of the goods we possess and utilize today. Modern technology is consistently beating expectations in new upgraded offerings and better performance. Even some older gadgets and innovations have gone digital.
At a compound annual growth rate (CAGR) of 14%, the worldwide consumer electronics e-commerce market is expected to rise from $473.21 billion in 2021 to $539.46 billion in 2022 and $825.39 billion in 2026, as stated by ReportLinker.
Top Products: Cables, Personal computers, laptops , television, mobile phones
Top Brands: Sony, Toshiba, Panasonic
Top Shopify stores: satechi.net, ssoyinc.com, a4c.com
Read more at Best Products
1. Women's Apparel
Women's clothing is consistently in high demand; it's probably one of the best online sales categories. In 2021, the industry generated more than $160,000 million in sales in the U.S. alone.
In 2021, the market for women's clothing was worth US$ 915 billion. IMARC Group predicts the market to grow at a CAGR of 3.84 percent from 2022 to 2027, reaching US$ 1,165 billion.
Women spend approximately 76 % more on apparel annually than men do, according to a survey by CreditDonkey. Rosalind Chow, an associate professor of organizational behavior at Carnegie Mellon University's Tepper School of Business, noted that women need to strike a balance between some expectations that men do not. They must simultaneously show competence, friendliness, and attractiveness. Even though perspectives are changing and we as a global population are learning that beauty comes in all colors, shapes, and sizes, the past has shown the following pattern:
Males' attractiveness is more focused on physiology, which men have less control over. In contrast,
Women's beauty appears to be more strongly tied to preparation and is influenced by things that can change, including haircuts, hair color, hairstyle, makeup, and clothing.
"One reason women spend up to three times more than men on clothes and fashion each year is the lower expectations for men's fashion and overall appearance," said Kimberly Mayhew, U.S. managing director for House of Color, an image and style consultancy firm.
Top Products: Casual Wear, Vintage Wear, Chain Belts
Top Brands: Armani, Prada, Versace
Top Shopify stores: blackhalo.com, kerrits.com, goodfair.com
Read more at ThreadUp
---
Changing eCommerce Environment
Marketing to the new generation
"Fewer inputs were necessary for male decision buying than for female decision buying. There's also a difference in terms of categories, so that the female millennials are more likely to focus on health and beauty aids, and the male millennials are far more likely to focus on electronics and technology."
Based on a study by insiderintelligence it has become increasingly difficult to advertise to millennials - especially males. According to SanFranciscoGate millennials have even stopped visiting social sites due to targeted advertising being too annoying.
As a retailer its time for change. Marketing towards millennials is a new chapter. In an age where information is shared instantaneously, the millennial generation is incredibly adept at filtering out everything except what they want.
Trending - worth it?
Trends pop up in every industry almost randomly, but if a trend becomes a good lasting business or simply generates a quick burst in sales remains to be seen. A few trends to keep an eye on:
Eco Friendly products: Millennials and Gen Z are more and more planet conscious and consider this factor before they buy. Examples: Reusable Water Bottles, Biodegradable kitchen accessories, reusable bathroom accessories
Music: CDs saw a 5000% increase in global order growth year over year. This also included Vinyl Records. DJ systems are one of those random trending products that become popular every few years, including this year. We love our music!
Shampoo: Shampoo, Dry shampoo, Anti-dandruff shampoo Organic shampoo are some of the keywords that generate 30K-600K searches per month in 2022!
What does the future hold?
"For sure, we see a big recession in the making, but that's exactly what we see — it's in the making. There is still an overhanging demand because of the Covid crisis we just are about to leave," said Stefan Hartung, CEO of Bosch.
Damage stemming from the COVID-19 pandemic, aswell as as the Russian invasion of Ukraine has introduced a slowdown of the global economy resulting in additional hardships of protracted growth and elevated inflation, according to the World Bank's latest Global Economic Prospects report. This raises the risk of stagflation, with potentially harmful consequences for middle- and low-income economies alike.
Global growth is expected to drop from 5.7 percent in 2021 to 2.9 percent in 2022— significantly lower than 4.1 percent that was anticipated in January.
Global efforts will need to expand to limit the harm caused by the effects of the war, raging oil and food prices abd offering more effective debt relief, and to expand vaccinations in low-income countries. It will also involve vigorous supply responses at the national level while keeping global commodity markets functioning well. It remains to be seen if governments will decide to introduce stricter price controls, subsidies, and export bans, which could worsen increase in prices across the market for everyone.
---
So Now, What are the next steps for your retail store?
PriceMole is an easy-to-use automated price tracking solution for Retailers & Brands of all sizes and industries around the world.
PriceMole can be installed on Shopify , BigCommerce, or with a custom store integration through our web app, to automatically handle competitor price tracking and competitor stock monitoring, and to automate repricing with repricing strategies.