85% more successful checkouts with the PriceMole Price Comparison Widget
To stand out in the world of eCommerce, means getting creative. Standing out in such a crowded space and reaching the customer base you need to grow, requires taking fundamental steps to get your message across.
Our data team has been focused on researching the psychology behind shoppers comparing prices, cart hopping, and what empowers shoppers to make purchases with confidence.
We took a closer look at a recent study The Influence of Price Comparison Websites on Online Switching Behavior: A Consumer Empowerment Perspective to learn more about what influences the Shopper when it comes to pricing and comparing prices across different sellers.
What does price comparison do for my store and how will it help me make more sales?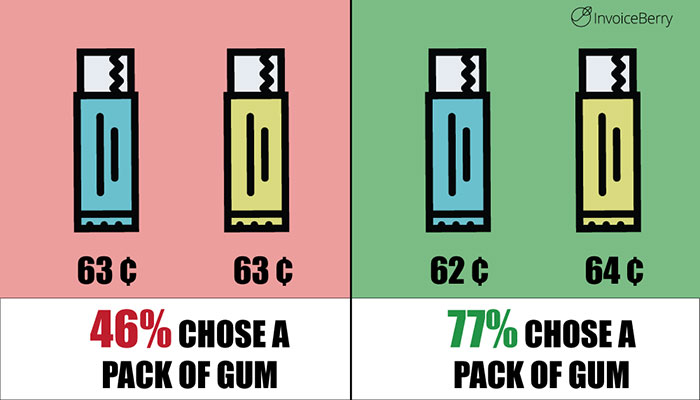 1. FREE MARKETING
Price comparison is "a near-frictionless marketing intermediary that can drive down online shoppers' search needs". If a shopper sees other less desirable prices or availability, they are more likely to buy from your store. Displaying this information on your website ends up being free advertising for yourself.
2. INFORM SHOPPERS & BUILD TRUST
Price comparison makes the Shopper feels informed and it reduces the need to switch and search for deals and compare prices. According to the most recent episode of the All In Podcast, Retail is the most under informed group of buyers in the market. If a shopper sees other known retailers prices or availability on your site, and this data is accurate, the trust between shoppers and merchant is built. This enables future brand loyalty and trust when shopping.
3. EMPOWER & ENABLE SHOPPING WITH CONFIDENCE
Price comparison empowers shoppers to buy from a store offering the best deal - YOUR STORE! This empowerment offers the shopper confidence to purchase now and in the future.
" By remaining competitive, consumers will be less inclined to move from your brand or choose your competitors products/services over yours, thus enabling you to maintain your market share." - Joemar Carillo, Technology Review
Examples of Comparison Pricing Widgets
Based on the psychology explained in this study we took a look at a few price comparison tools across the web, to see how this was put into action:
Google flights are ranked based on the best trade-off between price and convenience, including factors such as duration, number of stops and airport changes during layovers. THis allows the shopper to pick a flight instantly based on their preferences, without having to call, email or interact with travel agents and or airlines.
2. Amazon - Offers From Other Sellers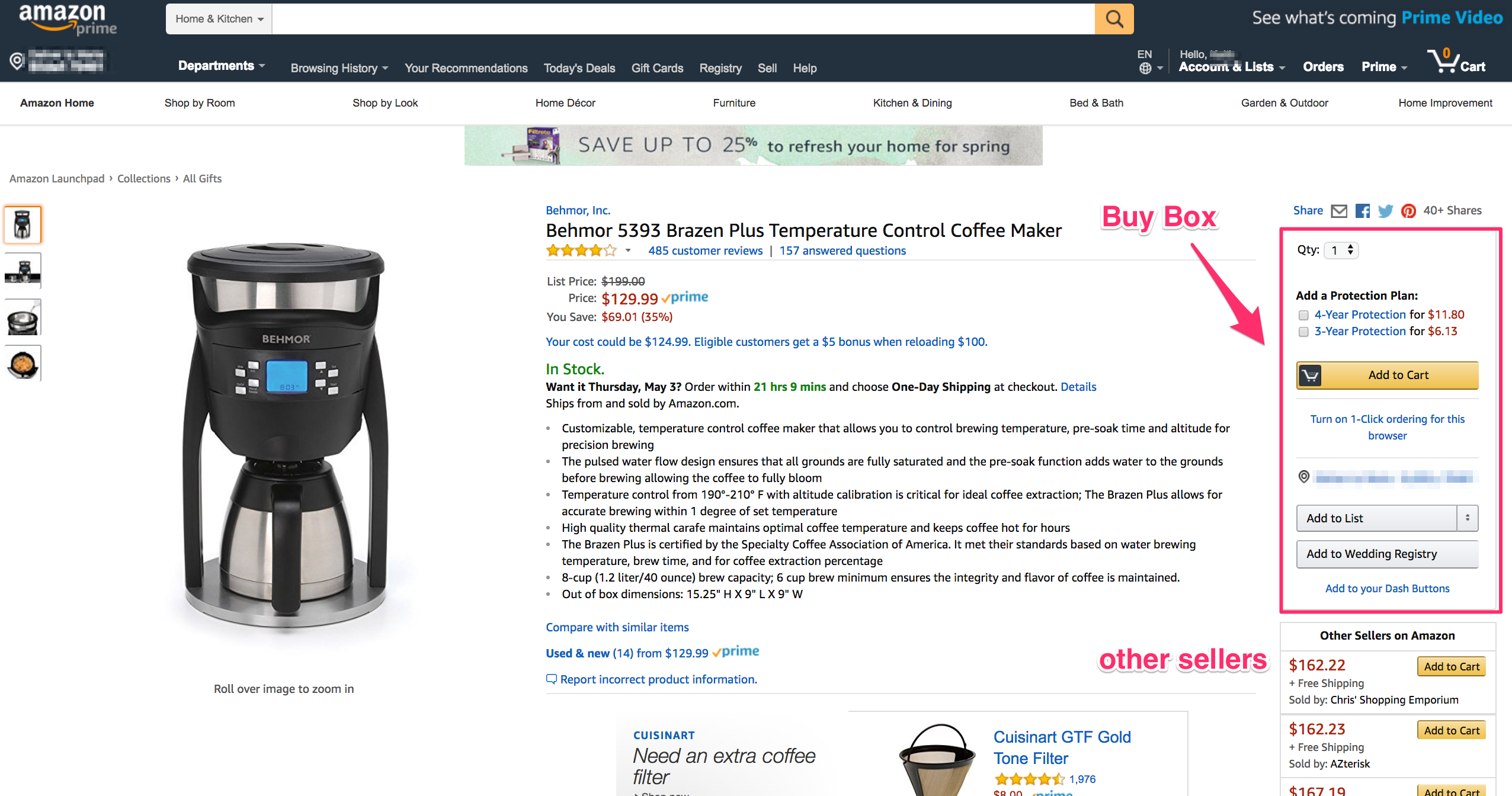 The More Buying Choices box appears as "Other sellers on Amazon" on the details page. Up to three listings from eligible sellers are selected based on, among other things, price, availability and the customer's shipping address, enabeling the consumer to instantly compare the top 3 seller offers on Amazon without having to look around.
3. Trivago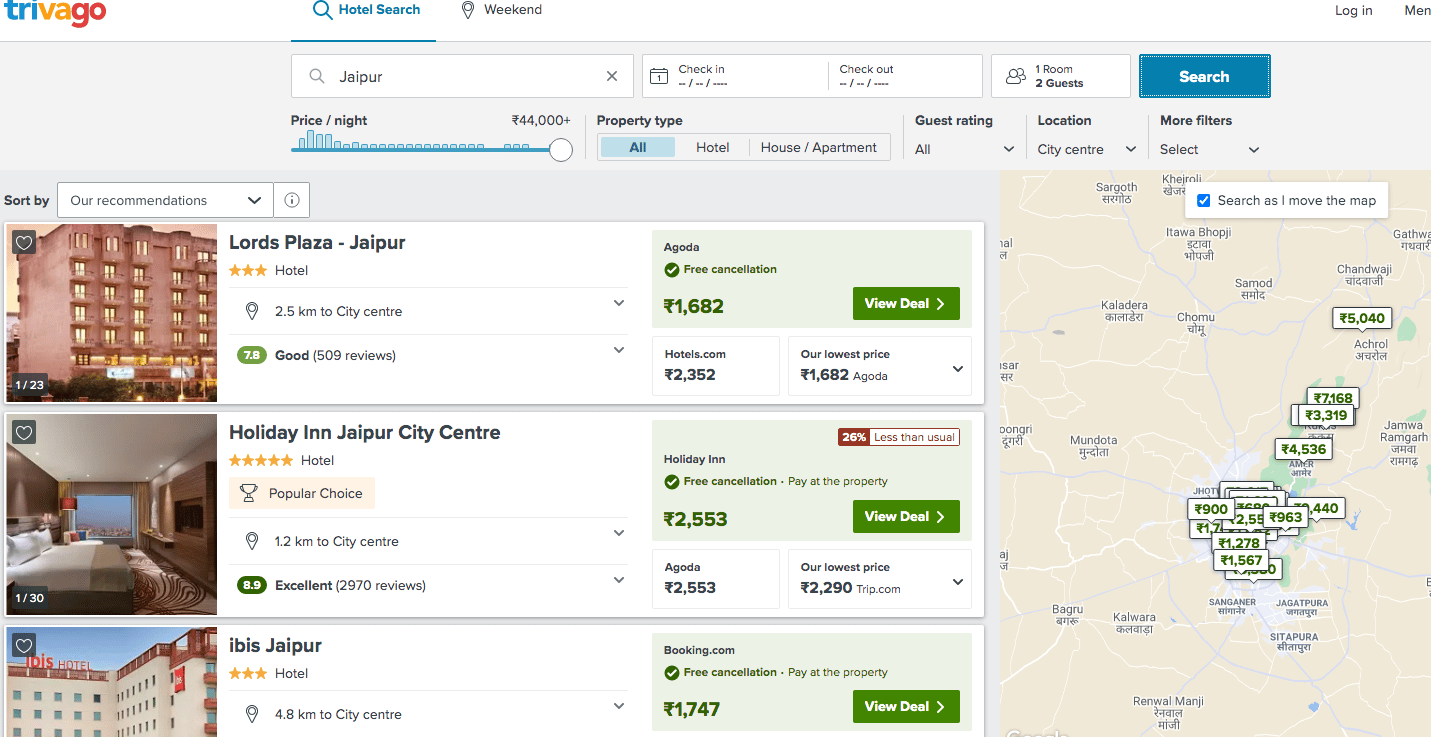 This website provides a platform for various hotel booking vendors to advertise their prices and deals. At the same time it helps consumers browse through options without having to visit individual vendor websites.
Before making a purchase, comparing pricing is important because it lets shoppers locate welcome offers on products or find related products at discounted prices. Data reveals that approximately 59 percent of consumers choose to compare rates online in all categories before making a purchase.
Comparing prices helps us to find better deals on the same products across various retailers or find similar products at better prices.
Based on a great article by MBA SKOOL, that educates us on the effectiveness of comparison shopping and pricing psychology, price comparison widgets like the PriceMole Competitor Widget, empowers consumers to obtain the best value for their money.
Today, when shoppers visit retail stores, 59% of them pull out their phone and take a quick look online to compare pricing, according to a study from 2020 by Oberlo.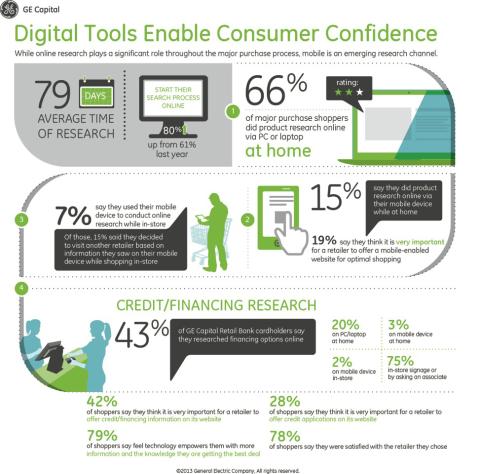 When selling products online, competitive pricing is of utmost importance, since comparing prices is just one click away. 81% of consumers decide to shop around when making big purchases according to GE Capital Retail Bank's second annual Major Purchase Shopper Study.
So whether you are selling dietary supplements, skincare products, appliances or hardware, check a leading competitor monitoring tool or use a trusted comparison widget or website to help you out.
So how can i reduce the need for shoppers to look for a better deal on my eCommerce store?
We decided to create the PriceMole Comparison Widget, and integrate it for a small group of Partners. B2B and B2C Retailers over the past year.
Within a few months, all Partners were in agreement that the widget was succeeding by offering the customer more confidence to buy and reducing the need to shop around. But we wanted to run a more dedicated experiment.
PriceMole recently built a custom A / B test for one of our Partners who sells large office supplies including paper folders, shredders, cutters, folder-inserters, and other all other printing equipment for large scale business and government.
Although the case study is coming soon, initial results after 3 months of testing show 85% more successful checkouts when a Shopper was shown the PriceMole Comparison widget vs when it remained hidden!
This is a proven successful feature for any industry, the price comparison website on retail websites seems like an amazing opportunity to break through where there is little room to succeed due to overcrowding.
----------------------------------------------------------------------------
The PriceMole Competitor Widget
The widget is now available on Shopify with our Professional Plan and up! Check out more details here:
With the PriceMole Competitor Widget, you can empower your customers to shop with confidence! They no longer need to shop around and compare prices. With the PriceMole app, they will always be assured that they are getting the best price!
PriceMole displays a comparison widget including competitor domains, prices and availability on your product pages, so customers no longer need to shop around.
The PriceMole widget is fully customizable to match your store theme and language preference.
PriceMole widget only displays competitor prices that are higher than yours or where competitors are out of stock or unavailable, so the shopper is always getting the best deal.
Price Comparison is an essential aspect in eCommerce. You can imagine our competitor price comparison widget as an "at-a-glance" view of your competitors prices that are accessible right from your store.
It is an excellent opportunity to offer shoppers' buying confidence.
Try it today and become one of our awesome partners to take advantage of the only Competitor Comparison Widget available on Shopify! Try it now!
With PriceMole, you always know your competitors are up. Notification alerts and reports will keep you informed of changes to your prices. Pricing strategies will automate your response and keep your prices competitive. Contact us for details!