Black Friday Price Strategies to Maximize Sales
COVID-19 has been disruptive and caused long-term changes for online and brick and mortar retailers alike. Covid has caused the industry to invest in contactless ways for customers to shop and expand e-commerce options and has dramatically affected the highest margin products of 2020 and 2021.
In this article, you will learn the best sales strategies to maximize your sale this 2021 Black Friday! If you have an online shop, you must be preparing for this event. An effective pricing strategy is essential to help a business set an offer price that aligns with the competition, maximizes revenue, and delivers the best profit. So let's explore some strategies and get started!
What is your current Black Friday Price Strategy?
The price of a product catches the attention of shoppers and makes them buy from a particular retailer. Taking a look at data compiled based on traffic to all Shopify eCommerce Stores last Black Friday, it's easy to see how impactful Promotional events are!
Based on this research, traffic to eCommerce stores surgered on Black Friday and Cyber Monday, generating an average of 3.4x more traffic than any other day in November.
According to Deloitte and PricewaterhouseCooper whose, studies show that price matters the most. Therefore, we should start there.
If you want to draw attention to your store, the best way to get started is to challenge your prices with Promotions and Deals.
Amazon was the first retailer to kick off the Black Friday 2021 shopping season with its Epic Deals sale, including "Black Friday-worthy" discounts dropping throughout October.
Next, is Walmart which launched official Black Friday deals with an early preview sale. This retail giant will be releasing three more early Black Friday sales throughout November, two of which Walmart+ members will get exclusive early access.
Best Buy doesn't want to be left out. It joined the fun with early Black Friday deals that come with a Black Friday price guarantee. The retailer promises that any product featured in today's sale will not lower before Black Friday. If, for some reason, they do, Best Buy is offering a full refund for the difference.
What Sales and Promotions are you considering? Which products are the best targets for these promotions? Read on to learn more and help maximize your sales this Black Friday with Competitor Price Monitoring!
Draw Attention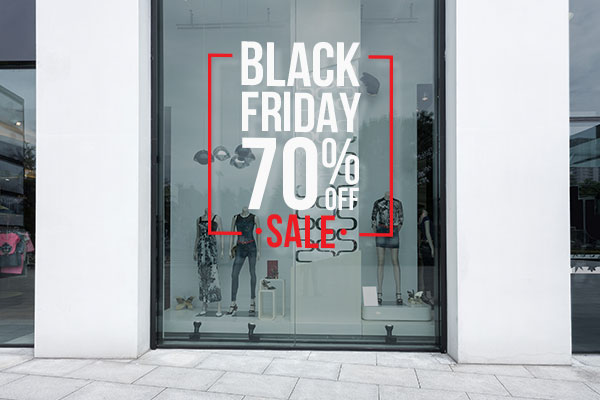 PriceMole automated price strategy can set all of your products to sell at a lower rate than your competitors or even match your cheapest competitor.
For example, you can create a strategy that says, "Set my price to Be lower than the Cheapest competitor by dollar value or percentage" or "Set my price to Match my Cheapest competitor."
Automated Competitor Price Monitoring lets your customers know you are in the game. Where there are great deals, there will always be shoppers!
Improve your Margin
*Calculator Offered Within Shopify eCommerce Store.
Boosting your top-line revenue is great, but you should always keep an eye on your profit margins.
Your profit margin is the criteria that should always be in your sights. Profit Margin answers all the critical questions about your business, such as whether or not you're making money or if you're pricing your products correctly.
Doug Hall from Bloomberg said, "If your profit margins aren't rising, chances are your company isn't thriving."
The average profit margin for retailers, according to vendhq.com, found out that the average gross profit margin in retail is 53.33%. Comparing the data across regions, we didn't find a lot of variances in profit margins, though New Zealand takes the lead with 52.92%.
That said, margins are more pronounced when comparing the data across multiple industries by using competitor price monitoring. Beverage manufacturers, jewelry stores, and cosmetics had the highest profit margins, with 65.74%, 62.53%, and 58.14%, respectively. Meanwhile, alcoholic beverages, sporting goods stores, and electronics had some of the lowest margins at the 35.64%, 41.46%, and 43.29%, respectively.
If you want to Improve your margin, you need a few price strategies to balance sales across your store.
Usually, you would keep your best-selling products matching or underselling your cheapest competitor - so people see your great deals. Surrounding products would use a strategic price increase to ensure an improvement of margin without scaring the customer away.
Here you can create a strategy that says, "Set my price to Be higher than my Cheapest competitor or Most expensive competitor or Average competitor by a dollar value or percentage."
Maximize Profits
Based on the research by Statistica NOVEMBER is the month of profits. No other time of year really compares, when you take into consideration all of the seasonal events and promotional holidays that factor into the mix like Thanksgiving, Black Friday, Cyber Monday, Small Business Saturday and EarlyBird Christmas Shopping!
Artificial intelligence (AI) can help you optimize prices at any given moment to satisfy your customers and keep your profit margins high. According to Forbes, these prices do not irritate your customers, increase your marginality, and cut the sales of other items in the product portfolio.
To set optimal prices for at least a thousand products weekly or sometimes even daily, your managers would need to have superhuman analytical and computational powers and supernatural abilities to make fast decisions. Or be equipped with AI for competitor price monitoring!
With PriceMole, the Oracle Smart Price Strategy helps you Maximize your profits. It is an aggressive price strategy where you price both noticeably lower and higher than your competitors. With PriceMole, our algorithm price strategy considers market trends, competitor prices of previous years, psychological pricing, and more to recommend the best price to boost profits.
Here you can use your existing strategies and apply the Oracle Price Strategy to your surrounding products to boost your profits.
Sticking point
Black Friday 2021 is an exceptional event that will help you boost your profits—by using emotional triggers generated by promotions to your advantage.
Black Friday shoppers are no different from your regular customers, only that they come to your store already itching to spend money. If you want to grow your business and prepare perfectly for these events, follow the steps above to ensure competitor price monitoring automation success!
Do you have any eCommerce challenges right now? Let us know and we will do our best to help you!
Join PriceMole
today and automate your competitor price tracking and repricing!