7 Consumer Behaviour Trends Shaping eCommerce 2023 and Beyond
In eCommerce, consumers' thoughts and actions substantially impact your product offerings, marketing strategies, and design choices. The ability to comprehend and adapt to consumer behavior is crucial. While constantly changing plans may be challenging, it is vital to be responsive to longer-term trends.
Navigating consumer behavior trends in 2023 can be challenging due to economic uncertainties, including inflation and the possibility of a recession. Simultaneously, there is a growing sense of optimism as the pandemic gradually becomes a thing of the past. These factors are reshaping consumer spending patterns.
"Always deliver more than expected." – Larry Page, Co-Founder of Google.
By understanding each consumer behavior trend, you can clearly understand the market. With this knowledge, you can adjust your product offerings, services, marketing strategies, and design approaches to ensure financial success throughout the year. Let's explore what the latest data is revealing.
What is consumer behavior?
Consumer behavior is the field of study that examines the factors and motivations behind why individuals and organizations make specific purchasing decisions and support particular brands. It delves into the psychological aspects, personal characteristics, and social influences that shape consumer choices.
Psychological factors
Consumer responses to advertising campaigns are influenced by their unique perceptions, attitudes, and overall outlook on life.
Personal factors
Demographic variables such as age, culture, occupation, income, education, and social background significantly impact consumers' interests and opinions.
Social factors
Consumers' shopping behaviors are influenced by their social groups, including the influence of income levels, education, and social class.
"In order to sell a product or a service, a company must establish a relationship with the consumer. It must build trust and rapport. It must understand the customer's needs, and it must provide a product that delivers the promised benefits." - Jay C. Levinson, American Author, First to use the term 'Guerrilla Marketing.
In summary, consumer behavior investigates the complex interplay of psychological, personal, and social factors that drive individuals' buying behaviors and shape their preferences in the marketplace.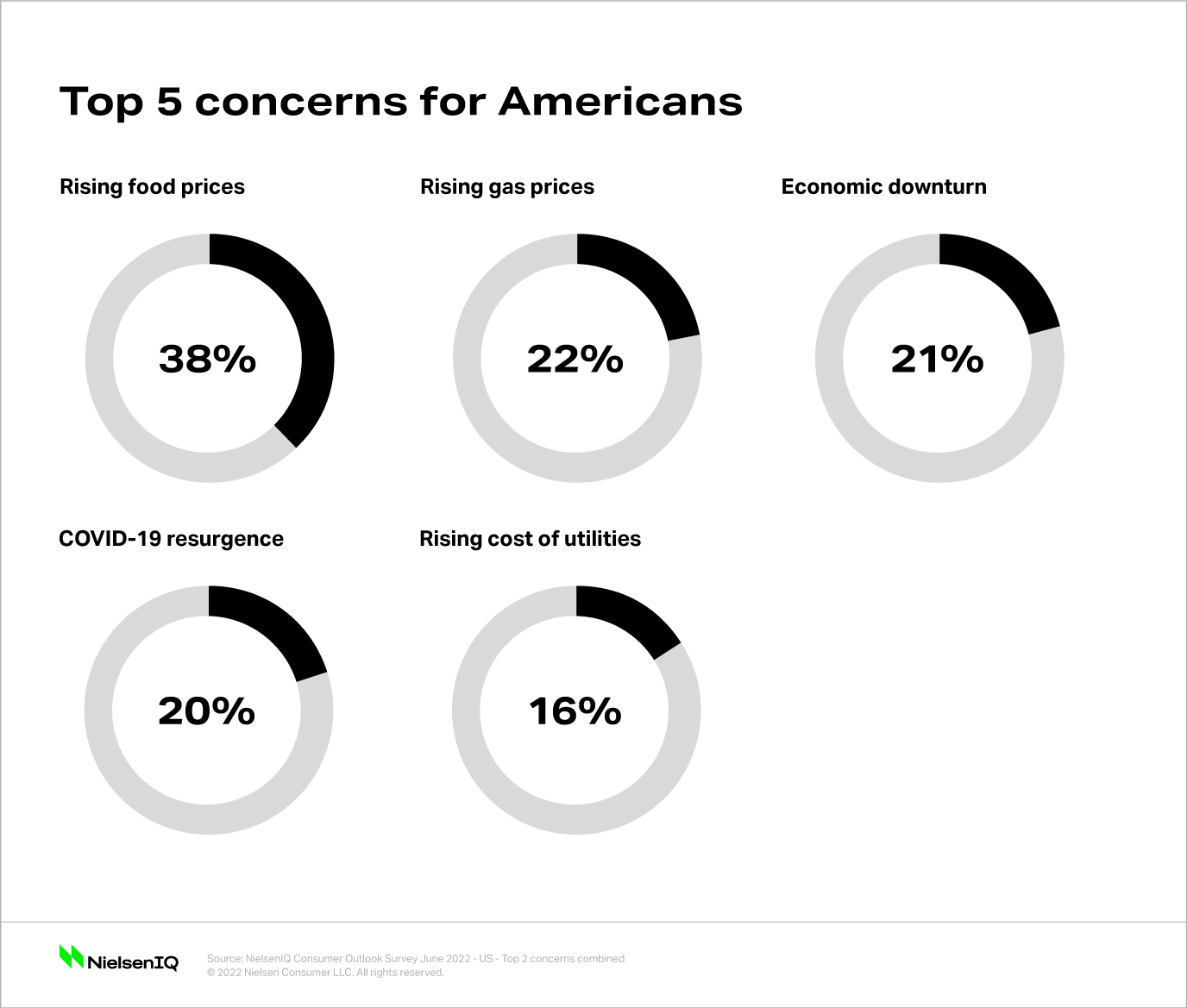 Top Consumer Behavior Trends 2023
1. Spending Cutbacks
Consumers are increasingly concerned about inflation and the cost of living crisis, leading to changes in their shopping behavior. With decreasing spending power, 81% of shoppers adjust their shopping habits to manage expenses. Additionally, a growing number of people (42%) describe themselves as financially cautious, even if they haven't been directly impacted.
A recent report from NielsenIQ reveals that consumers are worried about a potential recession and feel less financially secure than they did six months ago. Economic stability (52%), meeting daily expenses (29%), and household income (25%) are among the areas where consumers feel less secure.
To cope with these uncertainties, US consumers are cutting back on non-essential expenditures such as travel and dining out while making room for groceries and essential items. They are adopting various money-saving strategies, including driving less, shopping online or locally, taking advantage of sales and coupons, seeking stores with lower prices, and opting for store brands.
Inflation's impact extends across different spending categories, including apparel, footwear, household goods, dining out, and gas. Businesses must proactively prepare for shifts in consumer behavior as individuals navigate growing concerns about inflation and the possibility of a recession.
2. Prioritizing quality over quantity
As consumers adjust their spending habits in response to economic changes, their expectations also evolve. While willing to spend more, they seek increased quality in return. According to Forrester, consumers are focused on maximizing the value of each dollar they spend.
In essence, consumers are becoming more discerning in their choices. They prioritize curated experiences, even if it means having fewer experiences overall. Consumers will carefully select the brands they engage with based on the value they can deliver.
Furthermore, consumers are willing to eliminate unnecessary expenses to afford these curated products. Those who do not feel the impact of inflation are exercising caution in spending. 42% of consumers do not perceive significant financial effects from inflation but remain mindful of expenditures. People are cutting back on driving, opting for store brands, and capitalizing on sales to save money.
3. Consumers seek a diverse range of payment options.
While debit and credit cards remain the most popular payment methods, with 59% of shoppers using debit cards and 51% using credit cards, there is a growing demand for alternative, technologically advanced payment options.
Digital wallets are gaining traction, with 33% of consumers utilizing them for online shopping. Furthermore, 25% of individuals claim to use digital wallets more frequently now than a year ago. Interestingly, among survey respondents who have adjusted their payment habits due to changes in the cost of living, 41% report an increased reliance on digital wallets to effectively manage their finances.
4. Sustainability remains a prevailing concern.
"The shift in consumer buying, with more consumers willing to pay extra for environmentally friendly products, reinforces the need for companies to increase their commitments to responsible business practices," said Jessica Long, managing director of strategy and sustainability at Accenture. "Companies across industries have started to lead with purpose, including embracing the circular economy as a greater opportunity to drive growth and competitive agility."
Consumers in North America, Asia, and Europe strongly prefer eco-friendly packaging, with environmental considerations influencing their purchasing decisions. A study reveals that the chemical industry is perceived as the least concerned about the environment among nine sectors. Plastic packaging is considered the least environmentally responsible, while paper is the most environmentally friendly material.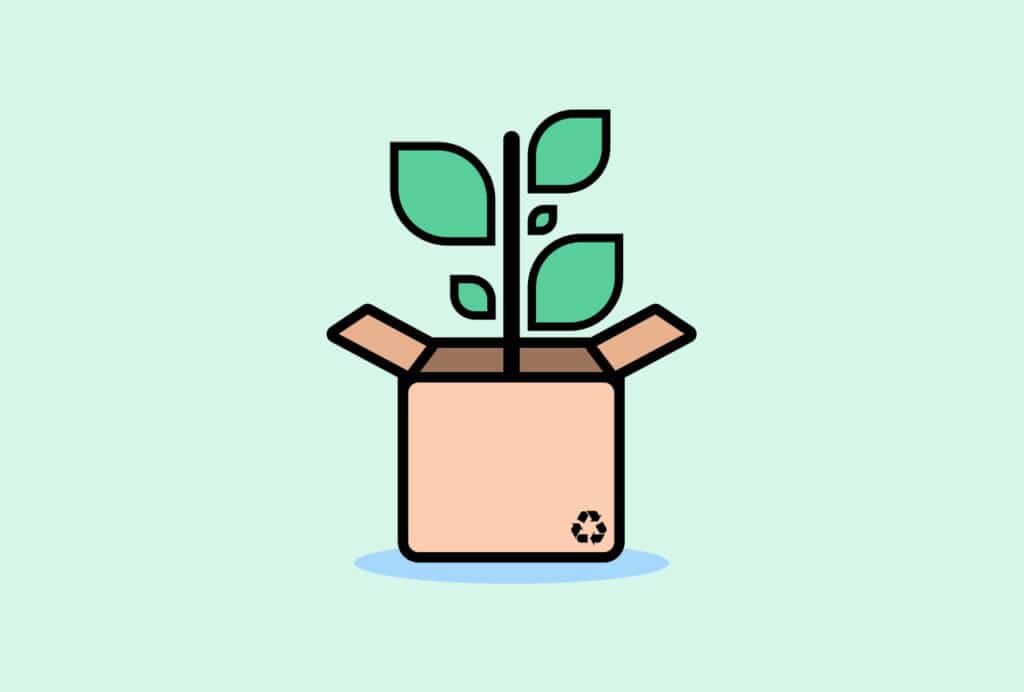 Consumers' increasing awareness and concern for climate change drive a growing global trend towards sustainable products and packaging. Brands are being held accountable by consumers, who believe they are responsible for contributing to positive environmental change alongside governments.
The importance of sustainability in consumer choices is evident, as surveys indicate that many respondents, including millennials, consider sustainability when making purchasing decisions. Consumers now seek alignment with brands that share their values and prioritize environmental stability.
While affordability and quality remain essential in purchasing decisions, consumers increasingly consider health, safety, and environmental impact. Many respondents actively purchase more environmentally friendly products and anticipate further increases in the coming years.
To meet consumer expectations, businesses are encouraged to embrace responsible practices and prioritize sustainability. This shift in consumer behavior underscores the need for companies to demonstrate purpose and embrace the circular economy as an opportunity for growth and competitiveness.
5. Consumers seek home convenience.
The increased time spent at home due to the pandemic has led to a shift in consumer expectations. Businesses have adapted by bringing products and services directly to people's homes.
Here are some noteworthy statistics:
While consumers still appreciate the option of in-person shopping, they also value the convenience of accessing various services from the comfort of their homes. Brands catering to this convenience demand have the opportunity to tap into this expanding market.
6. Surging Surge of Subscription Services
Subscription services are gaining popularity among consumers, offering convenience for businesses and consumers. In the U.S., there are currently 225 million active subscriptions, with women comprising 60% of the subscriber base. Companies offering subscription services have witnessed a significant 90% year-over-year increase in subscribers. Approximately 75% of direct-to-consumer (DTC) brands are projected to introduce subscription-based offerings in 2023. Prominent examples of this trend include Amazon Prime, with over 200 million members globally. As examples of the above: Netflix has gained more than 223 million subscribers, and Thrive Market experienced substantial growth in subscribers and average order value in recent years.
7. Consumer Embracing Automation
The COVID-19 pandemic has compelled businesses and consumers to embrace advanced technology. As a result, consumers have grown accustomed to interacting with technology during their interactions with companies, such as QR codes and embedded payment systems. As we progress into 2023, consumers anticipate businesses' increasing use of AI (artificial intelligence) and VR (virtual reality).
However, it is worth noting that consumers still value the in-person shopping experience. According to a Raydiant study, 44.4% of consumers prefer shopping in physical stores, while 55.6% prefer online shopping. Specific categories, such as groceries and healthcare, tend to be selected for in-store shopping, while others, like toys, are favored for online shopping.
In essence, consumers desire a blended shopping experience. They now anticipate integrating advanced technology as a seamless part of their shopping journey, whether online or in person.
After examining the consumer behavior trends for 2023, it's crucial to take proactive steps. Start by implementing one or two trends that resonate with your target audience. Identify the most effective strategies and craft a targeted marketing campaign that aligns with these behaviors at every stage of the consumer's journey. This approach will help maximize your business's success.
The Power of Price Automation
Price automation has the potential to revolutionize your business and drive success today—in ever-changing consumer behavior. By taking advantage of advanced software and algorithms, price automation streamlines pricing processes, optimizes profit margins, and enhances overall efficiency.
With price automation, manual price adjustments have become a thing of the past. You can quickly respond to market changes and competitor pricing strategies, ensuring your prices remain competitive and attractive to customers.
Dynamic pricing is another key benefit of price automation. It allows you to tailor prices based on consumer behavior, demand, and inventory levels, resulting in improved customer satisfaction, higher conversion rates, and increased revenue.
Price automation also offers valuable insights and analytics. You can make data-driven decisions by analyzing pricing trends and evaluating product performance, identifying high-margin products, and optimizing pricing strategies to maximize revenue opportunities.
Boost Your Bottom Line: Unleash the Power of Price Automation with PriceMole
Stay one step ahead of the competition with automated repricing and competitor price tracking software explicitly designed for Shopify and BigCommerce. PriceMole can make significant changes in your business approach by effortlessly monitoring your competitors' pricing strategies, ensuring your prices remain competitive and irresistible to customers.
With PriceMole's innovative Competitor Comparison Widget, you can instantly adapt your prices to market shifts, establishing your brand as the ultimate destination for unbeatable deals.
Gain a competitive edge with PriceMole's comprehensive analytics, allowing you to uncover industry trends and identify high-margin product categories to expand your inventory.
Stay ahead of the competition by adopting automated repricing and competitor price tracking.
Leverage specialized software designed for Shopify and BigCommerce to unlock your business's full potential and achieve unprecedented growth in online retail. Invest in your success now and watch your retail store thrive like never before.