$6.3 Trillion Expected Global eCommerce Sales this 2023
E-commerce is an increasingly profitable endeavor for businesses. This year, over 265 million U.S. consumers are estimated to be shopping online. Trends to influence consumers are constantly attempting to shape how people purchase products.
Michael Keenan
is a SaaS Marketer and SEO and founder of Peak Freelance, and in reference to
Shopify
says,
"Two years ago, only 17.8% of sales were made from online purchases. That number is expected to reach 20.8% in 2023, a 2 percentage point increase in e-commerce market share. Growth is expected to continue, reaching 23% by 2025, which translates to a 5.2 percentage point increase in just five years."
In this article, we will try to paint a picture of the future of e-commerce. Let's break down some of the top trends in e-commerce for 2023, discuss what we believe the most impactful changes will be over the next few years, and analyze why those changes might come about.
The global e-commerce growth rate for 2023 is forecast at 10.4%, bringing global e-commerce sales worldwide to $6.3 trillion. This marks a 0.7 percentage point increase from 2022's growth rate, which followed a massive dip from 2021.
According to experts' forecasts, global e-commerce sales growth is set to continue at a slower pace. Apart from the slight increase expected this year, growth is projected to decelerate over the coming years.
Unexpected is the new normal!
In the past year, millions of businesses displayed resilience in the face of the unexpected, contributing to over $27 trillion USD of retail sales worldwide. But 64% of global businesses are still recovering from the pandemic.
However, economic obstacles from the pandemic were compounded further in 2022, when the Russia-Ukraine war led to sanctions that delayed or halted trade altogether. Fiscal instability is driving the highest inflation in 40 years.
Western sanctions are creating a mass exodus in Russia. With the eyes of the world on Eastern Europe amid Russian aggression in Ukrain, e-commerce companies are beginning to feel the sting of economic barriers implemented by the U.S. and other nations, and they're pulling out of the region.

U.S. GDP rose 2.9% in the fourth quarter, more than expected, even as recession fears loom
How the Ukraine War Impacts E-commerce
The war in Ukraine contributed to surging oil and gasoline prices, and the cost and time associated with transporting small packages went up—not just in the region.
"The war's most tragic effects are the loss of life and the dramatic increase in human suffering. Compared to these outcomes, economic considerations are minor."
However, business leaders should think about how the conflict could impact their companies and what they can do to minimize negative impacts.
5 Impacts of War
1. Supply chain disruption
An estimated 300,000 American companies have supply chain dependencies in Russia or Ukraine, according to Interos, a U.S.-based supply chain management firm.
Russia is a significant exporter of fuel, oil, wheat, cereals, gems, cultured pearls, precious metals, copper, iron, and wood. These materials supply many companies in China, The Netherlands, Germany, and Italy, among others. As those businesses source materials and goods elsewhere, expect long lead times.
E-commerce companies may want to evaluate their supply chain risk and make inventory decisions accordingly.
2. Shipping surcharges
Gasoline prices are pressuring the supply chain worldwide.
For example, in 2021, the average price per liter of gasoline in The Netherlands was USD $1.88, according to Statista, roughly $7.11 per gallon. In March 2022, the price in The Netherlands had risen to about $9.43 per gallon.
In the U.S., the average price per gallon was $4.17 on March 8, 2022, according to USA Today.
As gasoline prices rise, the cost of transporting small packages goes up. So expect carriers such as UPS, FedEx, and the U.S. Postal Service to generally impose fuel surcharges or increase rates.
FedEx, for example, was already surcharging 14.5% for fuel on Express services and 13.25% for Ground at the time of writing.
Surcharges are not limited to familiar parcel carriers. Large fleets of container ships, such as Maersk, are already warning businesses of looming fuel and "war risk" price increases.
3. Consumer demand
Consumers may not make discretionary purchases.

That prediction might not come to fruition. But e-commerce leaders should consider how their products would fare if consumers saved more and avoided buying non-essential items.
4. Costs
Business owners aren't the only ones with higher costs on their minds. The average person is 102% more concerned about inflation than the coronavirus, which has dropped down the list of global worries while inflation rose to the top. Worrying about rising prices isn't likely to go away in 2023.
Although some might say the recession fear is overdone, the possibility of a recession affects how businesses spend, venture capitalists invest, and people shop.
The U.S. Federal Reserve has already increased interest rates, but rising prices from the war will likely increase them further. That, in turn, would drive up borrowing costs for companies and consumers. Thus e-commerce businesses should review their lines of credit to understand the impact of rate hikes.
5. Product stockpiling
The pandemic-induced shortages are a painful memory for many shoppers. The war in Ukraine might repeat the panic buying of goods by consumers.
Online businesses might consider if their products fall into the "hoarding" category. If so, how would the stockpile impact the company?
Just slight customer demand variations result in significant variations in demand being transmitted up and down the supply chain. A cycle of over-ordering and stockpiling leads to demand distortion, and any further over-ordering contributes to the amplification. Typically, a demand increase of 12.5% will be passed to a supplier as an increase of 26%, resulting in that supplier placing an increased order for their supplier of 55% – meaning significant oscillations in inventories and supplies that can occur for many years into the future.
E-commerce trends 2023
The following trends have tremendous potential to help your customers instantly find the exact product at the right time, make buying decisions with trust and encourage buying at your store and constantly buying in the future.
1. Social media is taking over commerce.
Brands are leaning heavily on social media to engage, convert, and retain customers.
For example, Mr. Beast
He built an internet company around his brand image. And one of the biggest YouTubers just opened a burger chain in the US. He shows how content marketing has become more effective than advertising over the last few years.
"THE "TYPICAL" APPROACH HAS BEEN TO CREATE THE BUSINESS, THEN BUILD THE AUDIENCE., however, commerce and communication are increasingly merging. " - Mr. Beast.
Traditional consumer brands without a successful content play are stuck spending huge dollars on advertising. In fact, Procter & Gamble is the world's largest advertiser, spending $11.5 billion in the 2021 fiscal year, according to Statista.
Mr.Beast can sidestep such ad spending because he commands the attention of millions. He has expenses. Any ad money he makes from YouTube gets plowed back into the business at the pace of $8 million a month.
Every month, 95% of working-age internet users visit social media platforms. Gen Z now uses social media to research brands more often than they use search engines. The rest of the population is just a little behind.
Social media–driven strategies create deeper connections and memorable experiences that will keep customers coming back for more.
2. More consumers will use voice search
In 2022, voice-activated devices were predicted to facilitate $40 billion in transactions. This is a significant increase compared to the 2017 figure of $2 billion for transactions made via voice search.
How are shoppers most likely to use voice search? Narvar says 51% of shoppers use voice search to research items, while 36% use voice search to add relevant products to their shopping lists.
To be more voice-search-friendly in 2023, consider optimizing your product information pages for common voice search commands. For example, people may ask their voice assistant questions like, "Where can I get Under Armour products at a discount?"
3. Sustainability
Modern consumers are demanding sustainability, and more and more companies will have to develop initiatives around sustainability. Doing so can be good for business. Studies show that climate-first stores achieved 5.8 times faster growth and saw their conversion rates increase by 20%.
According to Neto, Carbon neutrality is no longer just something nice to have. In today's world, it's the enabler for e-commerce growth.
Loyal customers: repeat purchase rate is 4.3x higher when businesses are sustainable and ESG-friendly.
Higher conversion: conversion rate goes up by 12-20% in businesses that offset carbon emissions.
Cheaper capital: stores that disclose carbon data get access to 60% more investors and 14% cheaper capital.
Although there are several ways to showcase sustainability, an accessible route is to use sustainable packaging. Label manufacturer Avery Dennison leverages this tactic to ensure customers are satisfied with the way it does business.
Whether it's eco-friendly packaging or using suppliers that put climate first, finding ways to be more sustainable will be a crucial trend moving forward.
4. Private labels to become more common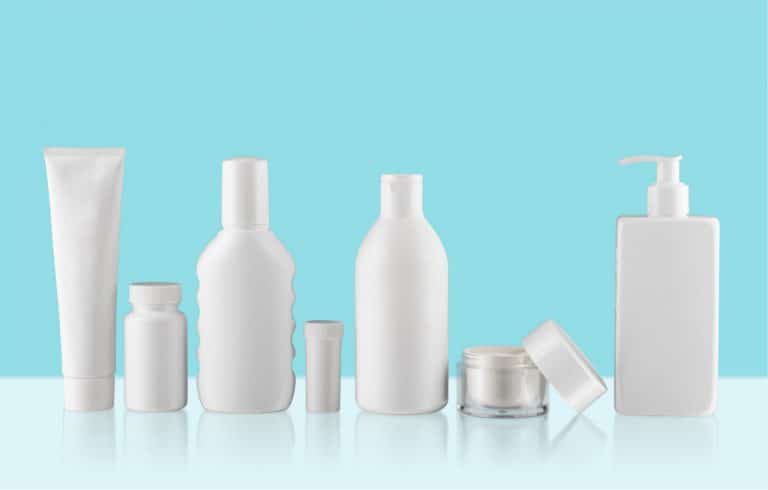 A private label is a unique product produced by one company but packaged and sold under another company's brand name. Companies rely on manufacturers to create products that are highly specific to their audience's needs.
Why is this an e-commerce trend? Suppose you operate in a niche industry that relies on certain materials not being used or specific standards being obtained. In that case, you know that private labeling is the right way to go for your business.
Most consumer product categories include both branded and private label lines. The following are some examples of sectors where private labeling is most prevalent:
Grooming & Personal Care – Nail salons, hairdressers, and other establishments may sell private-label nail polish, shampoo, etc.
Food & Beverage – Grocery store's own brand condiments, sauces, etc.
Clothing – High-street clothing stores often sell their own lines alongside branded alternatives.
Pet Food & Accessories – Pet stores sell food, toys, and more with their own branding.
Private labeling can be the next step for your business if your online store sells non-branded or dropshipping products.
5. Automation
More businesses are expected to invest in e-commerce automation in the upcoming year. Already, 61% of companies worldwide use automation software and tools. It is a key element in the world of e-commerce.
It is about giving yourself more "Time," which is the most important thing. Automation stretches from marketing automation to warehousing and beyond.
For example, PriceMole,
It is the ultimate competitor price monitoring and price tracking solution for eCommerce businesses with a large number of products to compete with several competitors in the market. It monitors any business competitor's prices and stock levels and automates responses with smart price strategies.
Using eCommerce automation tool like PriceMole help your store become more efficient and frees up staff to do more critical tasks in the fulfillment process.
More than seven in 10 consumers bought from the competitor of their go-to brand between May 2021 and May 2022. And, if spending power decreases as expected in 2023, consumers will continue to shop around for better deals.
With the PriceMole app, you no longer have to spend hours comparing, analyzing, and manually repricing anymore. You can achieve your goals faster, smarter, and more efficiently. You can free up your time for other, more critical tasks and give yourself the best chance of meeting any targets you set.
Contact us now to learn more about implementing a customized pricing strategy for your business, or check out our Website, Shopify, BigCommerce, Facebook, Twitter, and LinkedIn.