5 Minor Holidays to boost your ecommerce profit in 2023
Holidays are often significant drivers of consumer spending, particularly during peak holiday seasons such as Christmas or Thanksgiving. During these holidays, roughly 95% of consumers intend to purchase something for their celebrations. Consumers tend to spend more on gifts, decorations, food, and other related products and services.
For example, during Christmas, many retailers offer special promotions and discounts to encourage shoppers to buy gifts for their loved ones. Similarly, during minor holidays such as Valentine's Day, Mother's Day, St. Patrick's Day, Father's Day, and Halloween.
It's also important to note that holiday seasons may vary depending on cultural, religious, and national traditions, as well as the specific industry or business.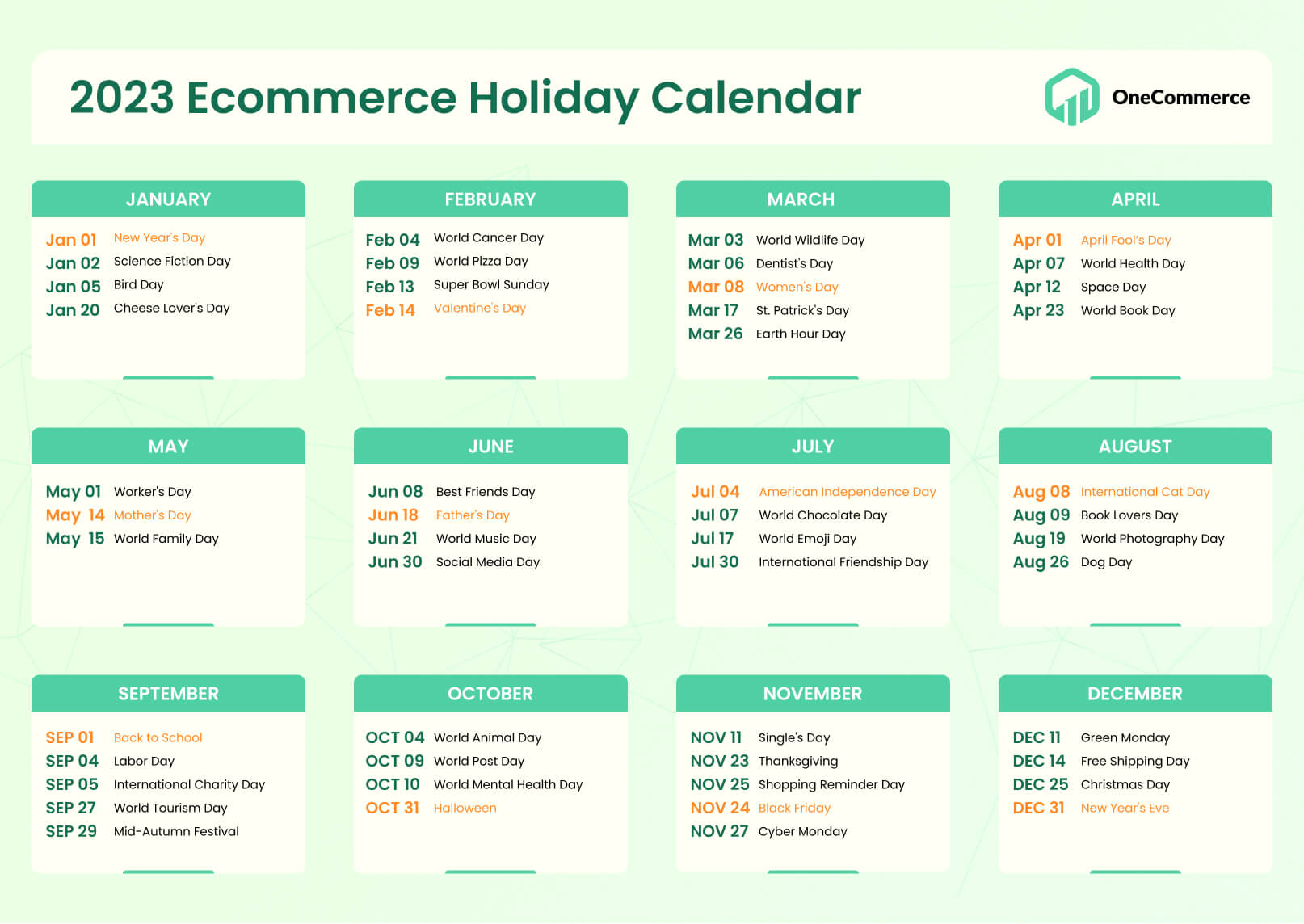 In this article, we'll explore the most important trends of some minor holidays and the best e-commerce strategies that will help your store to be competitive in the market.
Here are some of the top minor holiday spending trends in the US:
Valentine's Day
Valentine's Day is celebrated in most countries, primarily in the United States, Canada, the United Kingdom, and other parts of the world. It is a day to celebrate love and affection between intimate companions, friends, and family members. To show appreciation or even acknowledge our pets, friends, co-workers, classmates, or teachers. We are always ready to spend every Valentine's day.
This year, nearly a $26 billion Valentine's day spending increase of 8% compared to last year's $23. 9 Billion. Second to the highest spending year on record, according to NRF.
Gift-giving is always the most popular way to show love. According to the survey, 27% more individuals buy gifts for their pets. Gifts for pets, friends, co-workers, classmates, and teachers account for more than $14 of the $17 rise in spending per person.
Top purchases
Traditional candy gifts are always at the top at 57%, followed by greeting cards at 40% and flowers at 37%. Additionally, about 1 in 3 will purchase an experience, while 1 in 5 will purchase jewelry.
Valentine's Day trends can vary from year to year and from region to region, but here are some recent trends:
Experiential gifts: Instead of traditional gifts like chocolates and flowers, more couples opt for experiential offerings such as travel, spa treatments, and romantic dinners.

Personalized gifts: Personalized gifts, such as customized jewelry, photo albums, and engraved items, are becoming more popular as couples seek to give unique and meaningful gifts.

Social media: Social media has become famous for couples to show their love and celebrating Valentine's Day. Many couples share photos, videos, and messages on social media platforms like Instagram, Facebook, and TikTok.

Sustainable gifts: With increased awareness of environmental issues, more people are seeking sustainable and eco-friendly gifts for Valentine's Day, such as reusable water bottles, organic chocolates, and recycled jewelry.

Online shopping: Online shopping has become increasingly popular for Valentine's Day gifts, with more people shopping online instead of in stores. Similar to recent years, the top shopping destination to purchase Valentine's Day gifts is online (35%), closely followed by department stores (34%), discount stores (31%), and specialty stores (18%).
St. Patrick's Day
The luckiest holiday of the year! Saint Patrick's Day celebrations have been greatly influenced by those that developed among the Irish diaspora, especially in North America. Until the late 20th century, Saint Patrick's Day was often a more significant celebration among the diaspora than in Ireland.
Source: Census.go
St. Patrick's Day traditions:
Wearing green: It is customary to wear green on St. Patrick's Day as it is associated with the color of Ireland and is said to bring good luck and protect against evil spirits.

Parades: St. Patrick's Day parades are a popular tradition in many cities worldwide, particularly in the United States, where large parades are held in cities like New York, Boston, and Chicago.

Drinking green beer: Green beer is a popular tradition on St. Patrick's Day, particularly in the United States.

Eating Irish food: Traditional Irish dishes such as corned beef and cabbage, Irish soda bread, and shepherd's pie are often enjoyed on St. Patrick's Day.

Irish music and dance: Irish music and dance are often featured in St. Patrick's Day celebrations, with events like ceilis (traditional Irish dances) and live music performances.

Decorating with shamrocks: Shamrocks symbolize Ireland and are often used to decorate homes and public spaces during St. Patrick's Day.

Religious observances: St. Patrick's Day is also a religious holiday, and many people attend church services or participate in religious processions to honor St.
Patrick.
People are wearing green, buying green food like shamrocks-inspired deserts, and many more. All green to be lucky this year. More consumers than ever are celebrating St. Patrick's Day this year. 61% plan to celebrate, and they are expected to spend an average of $43.84 per person or a total of $6.9 billion, $1 billion more than last year.
Check some most popular St. Patrick's Day Sales 2023.
Consumers with children are finding ways to make the holiday special and, surprisingly, celebrate at higher levels than those without kids. A little over half of consumers without children in their household (54%) celebrate St. Patrick's Day, compared with 74% of those with children. And consumers with kids go all out. While those without children buy the most food, consumers with kids exceed those without in every other category and spend significantly more on apparel and accessories, decorations, and candy to make the holiday fun for the little ones.
Easter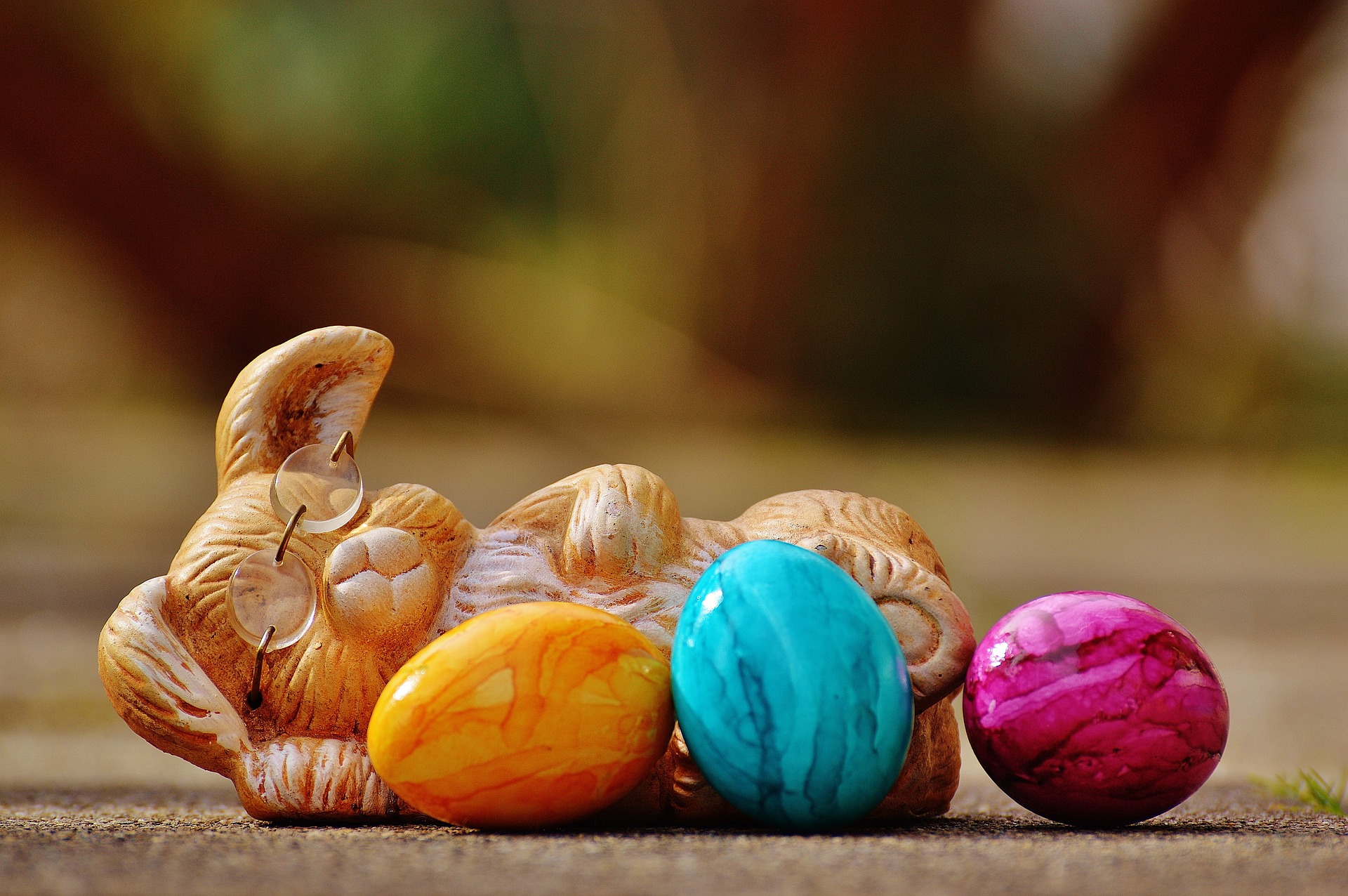 Easter Sunday is a day that Christians celebrate as a festival and cultural holiday commemorating the resurrection of Jesus from the dead. It is the culmination of Holy Week, which includes other important days like Palm Sunday, Maundy Thursday, and Good Friday. According to Christian belief, Jesus was crucified on Good Friday and then rose from the dead on the third day, which is Easter Sunday. It is a fun holiday celebrated all over the world. Religious and non-religious people shop online for seasonal products.
While most consumers expect to celebrate various holidays throughout the year, 80% of consumers celebrated Easter last year, and around $20.8 billion in total spending, according to NRF.
Source: Statista
Common Easter Sunday trends include:
Easter egg hunts: Easter egg hunts are a tradition where children search for hidden eggs filled with candy or small toys.

Easter baskets: Many families give Easter baskets filled with goodies like chocolate bunnies, jelly beans, and small toys.

Easter brunch: Easter brunches are a popular way to celebrate the holiday, often featuring dishes like ham, quiche, and pastries.

Spring decor: Pastel colors and spring-themed decorations, like flowers and bunnies, are famous for Easter celebrations.

Easter crafts: Easter-themed crafts like dyeing eggs, making Easter cards, and creating Easter decorations are popular with children and families.

Religious observances: Easter is a religious holiday for Christians; many attend church services or participate in other religious observances.

Easter bunny: The Easter bunny is a famous holiday symbol, and many children have their pictures taken with the Easter bunny at malls and other events.

Easter sales: Like many holidays, Easter is one of the most important dates to boost your sales in e-commerce. Mainly, if you sell children's products like candy, clothing, and home decor, households with children expect to spend more than the average.
E-commerce offers plenty of products to prepare for the Easter Bunny shopping list, with gifts for kids of all ages and some of the best chocolate Easter eggs. Even those who might not be celebrating are watching for special deals and promotions. Shoppers with kids are expected to spend $35 on average on Easter sales even if they do not celebrate the holiday.
Mother's Day
Mother's Day all about celebrating all the individuals who have taken on the role of a mother figure, whether by birth or by choice. This includes biological mothers, step-mothers, adoptive mothers, guardians, caretakers, and anyone who has played a significant mothering role in someone's life everywhere. We didn't always pamper them this way. It is the time to show them how much we appreciate and love all they've done for us all year round.
Mother's Day trends this year:
Source: NRF
Gift-giving: Many people give gifts to their mothers on Mother's Day, such as flowers, chocolates, jewelry, or other thoughtful presents.

Brunch or dinner: Many families celebrate Mother's Day by going out to brunch or dinner or by cooking a special meal at home.

Spa day or pampering: Some people treat their mothers to a day at the spa, a massage, or other pampering services as a unique way to show appreciation.

Homemade gifts: Children often create handmade cards or gifts for their mothers as a sentimental and personal gesture.

Family time: Many families spend the day together, enjoying each other's company and celebrating their bond.

Social media tributes: Many people post heartfelt messages to express their love and appreciation for their mothers, often accompanied by old photos and cherished memories.

Mother-daughter activities: Mothers and daughters often bond over shared activities like shopping, cooking, or attending events like concerts or movies.
With the growth of e-commerce, many people are shopping online for Mother's Day gifts, allowing for easy comparison of prices and products and the convenience of shopping from home. Mother's Day beat even Valentine's Day in online shopping revenue. According to NRF President and CEO Matthew Shay: "Consumers are eager to find memorable ways to honor their mothers and other important women in their lives and are willing to spend a little extra on this sentimental holiday." Regardless of the trend, the most important thing is to show love and appreciation to the mothers in our lives, whether through gifts, experiences, or simple acts of kindness.
Check out the best Mother's Day present ideas in 2023 here.
Fathers Day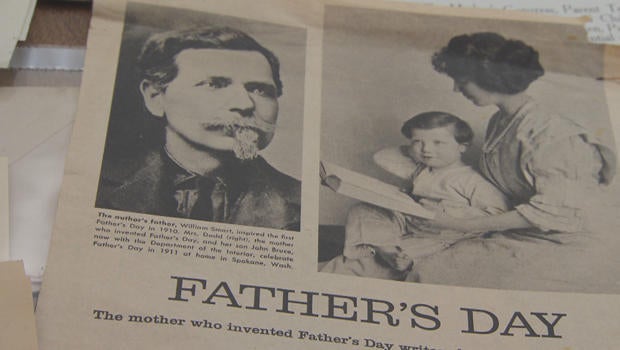 Father's Day is celebrated on the third Sunday of June in many countrie. It is a day to honor and appreciate all father figures, whether they are biological fathers or not, who have taken on the role of a father figure in someone's life. Approximately 76 percent of U.S. adults are expected to celebrate Father's Day. According to the National Retail Federation, consumer spending for Father's Day was around $20 billion last year.
"Despite growing concerns about inflation, consumers plan to spend approximately the same amount as last year in celebration of Father's Day." - NRF President and CEO Matthew Shay.
Choosing the perfect gift for Father's Day can be challenging, but here are some top gift ideas that are popular among consumers:
1. Personalized Gifts:
Personalized gifts are always a popular choice for Father's Day. Engraved accessories, customized photo gifts, and personalized sports gear are just a few examples of personalized gifts that can be tailored to a father's interests and preferences.
2. Technology and Gadgets: If your father is interested in technology and gadgets, consider getting him a new device or accessory. Smartwatches, fitness trackers, wireless earbuds, and gaming consoles are just a few examples of tech gifts that are popular among fathers.
3. Tools and Accessories: For the handy father who enjoys fixing things, consider getting him new tools or accessories. A new set of wrenches or a high-quality multi-tool can be practical and appreciated gifts. Tatools online, Evolution Power Tools, Acmetools have your back!
4. Outdoor Gear: For fathers who enjoy spending time outdoors, consider getting them outdoor gear such as camping equipment, hiking boots, or fishing gear. These gifts can be both practical and fun. Check out Scopeuout, one of New Zealand and Australia's most competitive Sports optics retailers.
5. Books and Movies: If your father enjoys reading or watching movies, consider getting him some new books or movies. Depending on his interests, you can choose a new release or a classic.
6. Food and Beverage: Food and beverage gifts are always appreciated, especially if your father enjoys cooking or trying new things. Gourmet food baskets, craft beer, sentimental gifts, or a fine glass of the world's most coveted liquors such as Wooden cork, Drizly, or Total Wine offers. These are just a few examples of food and beverage gifts popular for Father's Day.
The best Father's Day gift is thoughtful and tailored to your father's interests and preferences.
Halloween
Halloween is celebrated each year on October 31st. People of all ages enjoy dressing up in costumes, carving pumpkins, and decorating their homes with spooky or festive decorations. Children look forward to trick-or-treating and collecting candy from their neighbors. People all over North America and some countries celebrate Halloween.
But did you know Americans spent around $10.6 billion on the spooky holiday in 2022, according to Statista? The highest record of all time!
Consumers spend $100 on average for Halloween candy, décor, cards, and costumes. This amount is on par with last year's record of $103 and is the second highest in the survey's history.
Here are some popular trends for Halloween:
1. DIY costumes: DIY costumes have become increasingly popular in recent years, with people getting creative and making their costumes using items they already have at home. This trend is not only budget-friendly but also a great way to stand out from the crowd and showcase one's creativity
.
2. Pop culture costumes:
Pop culture-themed costumes are always popular, with people dressing up as their favorite movie or TV show characters. This year, popular costume themes may include characters from the popular new Addams Family series "Wednesday Addams", Kate and Antony from "Bridgerton", and Eddie Munson from "Stranger Things."
3. Decorations: Your home needs a look! More than half of Americanism planned on decorating their homes this Halloween season.
Decorations such as pumpkins, spider webs, and skeletons are always popular. The NRF's Halloween Data Center estimates that $3.2 billion will be spent on decorations, with per-person spending at $32.10.
4. Trick-or-treating: About $3 billion of $10.14 billion in 2021 was spent on candy alone, translating to $30.40 that each person spent on candy.
5. Halloween-themed food and drinks: Halloween is a popular time for creating spooky-themed food and beverages, such as pumpkin spice lattes, Halloween-themed cocktails, and candy corn-inspired treats.
Check out the best 15 Best Candy for Halloween 2022.
Halloween is a time for fun and creativity, and people will continue to find new and innovative ways to celebrate, whether through DIY costumes, virtual events, or outdoor decorations.
Top e-commerce strategies to use during the holidays:
1. Automation: 61% of companies worldwide use automation software and tools. It is a critical element in the world of e-commerce. And more businesses are expected to invest in e-commerce automation in the upcoming year. By using an automation app like PriceMole, e-commerce businesses can increase their sales and revenue by ensuring that their prices are always competitive, without manual price monitoring and automating responses with smart price strategies. This platform suits businesses of all sizes, from small startups to large enterprises, and supports multiple e-commerce platforms, including Shopify, Bigcommerce, and more.
2. Mobile commerce: With the increasing use of smartphones and tablets, many people are making purchases via mobile devices, so e-commerce retailers are optimizing their websites and apps for mobile users.
3. Personalization: Many e-commerce retailers use personalization techniques, such as recommending products based on customers' browsing and purchase history, to make the shopping experience more tailored and engaging.
4. Social media marketing:
E-commerce retailers increasingly use social media platforms to promote holiday sales and engage with customers.
5. Gift cards:
Gift cards are a popular feature in eCommerce, allowing customers to purchase a pre-paid card for a certain amount of money that can be redeemed for merchandise or services on an e-commerce website.
Consumers love these minor holidays. People are more likely to make impulse purchases. These are great times to increase your eCommerce sales and build your brand. It is an excellent opportunity to boost your sales by monitoring your competitors and automating product prices at the right time.
With the PriceMole app, you no longer have to spend hours comparing, analyzing, and manually repricing anymore. You can achieve these goals faster, smarter, and more efficiently. You can free up your time for other, more critical tasks and give yourself the best chance of meeting any targets you set.
Contact us now to learn more about implementing a customized pricing strategy for your business, or check out our Website, Shopify, BigCommerce, Facebook, Twitter, and LinkedIn.